Past Industry Advisory Council Members

Dirk Bondy, SE
president - seneca structural engineering, inc.
Dirk Bondy has been a practicing engineer since 1989. His profession interest and expertise is in the area of post-tensioned and reinforced concrete, steel, seimic design, seismic retrofit and vertical load retrofit. In addition to his structural. He has also been published in numerous journals and conference proceedings. He is a registered Civil and Structural Engineer in the states of California, Nevada, Hawaii and Arizona, as well as a licensed contractor in the state of California.
JConsuelo Crosby, PE
vp of business development - stemkids, llc
Consuelo Crosby has over 25 years experience in Urban Engineering Design and Project Management, Consuelo's strength of envisioning the building system, details and construction efficiency facilitates the progress of construction, diminishing time delays while increasing profitability. Consuelo is Co-Founder of Nerdynista.com, a source site for women where STEM (Science, Technology, Engineering and Math) meets Style. Nerdynista sets it purpose on encouraging women to persevere in global innovation STEMing from their feminine intellect and outward presence.
Bill Radar, PE, SE
vice president - buehler & buehleR
Bill Rader is a Vice President and Engineering Manager for Buehler & Buehler Structural Engineers, Inc. In 2001, he opened the Roseville location and continues to manage and oversee production for this branch office. With 31 years of structural design experience, he has been involved in all phases of the design and construction process. He has a broad background and working knowledge of all material types. His project experience includes single and multi-level office buildings, medical facilities, K-12 schools and universities. Bill is also a member of SEAOC and served two years on the SEAOCC exam committee.
Sarah Storelli
external relations lead - smarter cities, collaboration solutions and smarter workforce, ibm
Sarah is a communications and marketing professional with four years of experience in developing successful domestic and global programs for Fortune 25 global technology corporation - IBM - and Fortune 500 and leading B2B ad tech and data storage technology companies, including: NetApp, YuMe, IO Data Centers, VMware, and SilverTail Systems. She has obtained seven years of experience in developing Higher Education platforms and programs in order to advance the ultimate college (and post-college) experience for all students and alumni.
Jim Pappas
ViCE PRESIDENT & DISTRICT MANAGER - HENSEL PHELPS
Jim Pappas joined Hensel Phelps in 1990 with a B.S. in Architectural Engineering (Construction Management) and is currently based in San Jose as the Vice President and District Manager of the Northern California District. After beginning with Hensel Phelps, Jim quickly rose through the ranks of Field Engineer, Office Engineer, Project Engineer, Project Manager, and Operations Manager. In addition to his work with the Architectural Engineering Advisory Board at Cal Poly, Jim is actively involved in many industry organizations including the Associated General Contractors, Design-Build Institute of America, and the Board of Joint Venture Silicon Valley. Jim is also an advocate for collaborative partnering, and serves on the Board of the International Partnering Institute and the San Francisco Partnering Steering Committee for the City and County of San Francisco. Having been a part of more the $5 billion of construction projects, Jim has seen the value that partnering can provide, and the benefits of working together as a team. Away from the office, Jim enjoys spending time with his wife and son. Combining their love of sports with their love for travel, Pappas family adventures often include snow skiing, jet skiing, boating, and golf.
Paul Kovach
ASSOCIATE PRINCIPAL - WJE
Practice areas include: Prepurchase Surveys, Structural Investigation, Roofing and Waterproofing, Repair and Rehabilitation Design, Leakage Investigation, Earthquake Engineering, Construction Claims Evaluation, Facade Assessment
Jan Dougalas, SE
ASSOCIATE - KPFF
Jan Dougalas is an Associate with the Los Angeles Structural Division of KPFF. With over 25 years of design and construction experience, she fosters new leaders and helps to refine the skills of the next generation of structural engineers. Jan brings tenacity and focus to the multifaceted design and construction industry, where she flourishes in the team environment.
Geoffrey Neumayr, SE
DEPUTY AIRPORT DIRECTOR, DESIGN & CONSTRUCTION - SAN FRANCISCO INTERNATIONAL AIRPORT (SFO)
Neumayr is the Deputy Airport Director at San Francisco International Airport (SFO) and sits on the Industry Advisory Board for Cal Poly's Architectural Engineering program.
John "Trailer" Martin, SE
President - john a martin associates & structural engineers
Trailer Martin is a nationally recognized Structural Engineer with more than 40 years of experience in the design and construction of large-scale, complex structures in seismically active areas. Highly regarded for his technical expertise, Trailer serves on a variety of seismic review boards, task forces and oversight committees, including appointments for the Cal State University and University of California educational systems. He has also held numerous positions, including two terms as Board Chairman of the State of California's Hospital Building Safety Board.
John Edmiston
cAL POLY ARCE, EMERITUS FACULTY
John Edmiston is an Emeritus Faculty Member at Cal Poly.
Director of Education - American Wood Council
Michelle Kam-Biron is a California licensed structural engineer and Director of Education for the American Wood Council (AWC) where she is expanding continuing education resources for architects, engineers, and building officials as well as coordinating the development of university level wood design course.  She earned a BS in Architectural Engineering from California Polytechnic State University at San Luis Obispo and has over 20 years of experience managing and designing a wide range of projects. She is a certified Earthquake Disaster Assessment volunteer, member of the International Code Council.  She serves on the NCSEA Basic Wood Education Committee and Continuing Education Committee as well as the ASCE-SEI Wood Education Committee.  She is current President of the Structural Engineers Association of Southern California and is currently a volunteer on the Cal Poly State University, San Luis Obispo Architectural Engineering Industry Advisory Council.
AC Martin
Bob Newsom brings over 40 years of experience and leadership in the architectural profession to AC Martin.  Bob is a Fellow of the American Institute of Architects, and past president of the Los Angeles Chapter.  He has served on the Board of Directors of the Design Build Institute of America, the Los Angeles Area Chamber of Commerce and the University of Southern California Architectural Guild, as well as Technical Advisory Panels for the Urban Land Institute. A registered architect in California, Arizona and Alaska, Bob received his Bachelor of Architecture degree from the University of Arizona. 
Executive Principal - ZFA
Colin brings more than 25 years of experience in structural engineering and design of community colleges, healthcare and correctional facilities throughout California and Washington. Colin is well engaged with the Structural Engineer's Association of Northern California both within technical committees as well as leadership roles. From 2007-2010 Colin served as Chair of the SEAONC Existing Buildings Committee which is dedicated to both code development and interpretation of design provisions for existing buildings.  Colin has been on the Board of Directors for five years and is currently serving as past president to the Structural Engineers Association of Northern California. Colin also served as a delegate to the SB 588/DSA-CC Code Development Group on behalf of the Structural Engineers Association of California and was named as SEAONC Fellow in 2012.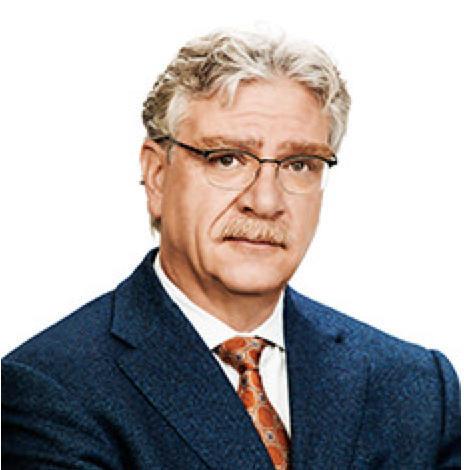 Structural and Seismic Engineering Partner - SOM
Sarkisian is the structural and seismic engineering partner in SOM's San Francisco office. He received his Bachelor's of Science degree in Civil Engineering from the University of Connecticut, where he is a Fellow of the Academy of Distinguished Engineers. He has designed more than 100 major building projects around the world, including: The U.S. Embassy in Beijing, the NBC tower in Chicago, the Cathedral of Christ the Light in Oakland, the Jin Mao Tower in Shanghai, and the Al Hamra Tower in Kuwait.
Hope-Amundson Engineering Associate
Luvelyn has been with Hope-Amundson since 2006. Her expertise includes research and development facilities, educational facilities, commercial office buildings, medical office buildings and manufacturing facilities. She is also a busy mom of two kids and enjoys visiting the Central Coast where she grew up.
Grace Kang
Senior Principal - Forell/Elsesser Engineers, INc.
Grace began at Forell/Elsesser in 1987 and is a Senior Principal with the firm. Throughout her more than 25-year career, she has focused on improving the quality of our built environment with good design. Her passion for quality design, concern for community wellbeing, and a desire to work closely with her clients results in carefully crafted and efficiently-designed buildings. Grace thrives in working closely with team members to balance project issues and constraints. Her approach to structural engineering focuses on satisfying the needs of the building as a whole, protecting its present and future occupants, and incorporating sustainable principles into project solutions. She is particularly interested in the interaction of a building structure with its other systems, with a focus on seismic sustainability and resiliency. Her project experience includes institutional, educational, healthcare, and multi-family housing structures.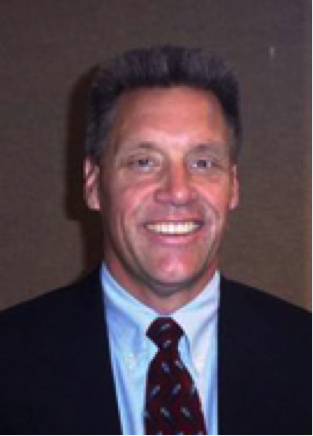 Steve Schiller
President - John A. Martin & Associates of Nevada Inc.
During the last 14 years, since joining John A. Martin & Associates, Steve Schiller, S.E., has played an integral role in the company's continued success and growth. His leadership skills have recently been recognized with his advancement to president of the company. As a professional structural and civil engineer with 23 years of experience, Schiller has been focused on the design of a variety of buildings, including buildings using steel, masonry, wood, and precast, post tensioned and mild reinforced concrete. The International Association of Iron Workers has recognized Schiller's work for the advancement of steel construction. The breadth of his experience contributes to the quality of his projects by understanding the advantages and disadvantages of the structural systems available and how they impact the owners, architects, consultants, builders and his team. Schiller's more prominent engineering successes include some of Las Vegas' most well-known landmarks, such as the Sunset Station hotel-casino, Bellagio resort, Wynn Las Vegas podium, Phases 1 and 2 of the World Market Center and the Caesars Palace Colosseum. Schiller is a licensed civil and structural engineer in Nevada and California and is also a licensed civil engineer in Oregon. He earned his bachelor's degree with honors in architectural engineering from California Polytechnic State University-San Luis Obispo and his Juris Doctorate degree (cum laude) from Loyola Law School, Los Angeles.
Rom Hamburger
Senior Principal and Head of Structural Engineering, Western Region - Simpson Gumpertz and Heger
Ron joined SGH in 2002 with more than thirty years of experience in civil and structural engineering; building design, investigation, and code development; and research. He is an internationally recognized expert in earthquake-resistant design and structural performance evaluation and is widely recognized in the structural engineering community for his leadership in performance-based design.
Kenneth D. O'Dell
Vice PResident & Partner - MHP Structural Engineers
Ken O'Dell is vice president and partner of MHP structural engineers, leading design groups working in a diverse range of projects including commercial office buildings, K-12 schools, higher education, big box retail, and multi-family housing projects. He is the partner in charge of staff resources and provides guidance on the firms corporate marketing efforts and business direction. He received his B.S in Architectural Engineering from Cal Poly in 1989. He holds a Structural Engineering license in California and Oregon as well as professional engineering licenses in several other states. He is also an active member in several engineering organizations including SEAOSC, ASCE, AISC and ACI. With years of experience in the structural engineering field and a creative approach to business and design, he provides the firm with invaluable leadership in realizing creative solutions to meet clients' needs.
Maryann T. Phipps
President - Estructure, SE
Maryann Phipps has nearly 30 years of experience evaluating, designing and renovating buildings in California. She assists both public and private clients understand and address the risks associated with earthquake hazards. The mainstay of her practice is structural design related to hospital renovations. Maryann has been responsible for the design of replacement hospitals and medical office buildings, renovations to most acute care departments and seismic restraint of nonstructural components. She is professionally very active in the engineering community and is a Past President and Fellow of the Structural Engineers Association of California.
Rick Ransom
President/CEO - Brooks Ransom Associates
Rick Ransom has over 27 years of experience in the structural engineering field. Prior to joining W.M. Brooks, Inc. in 1983, he was Chief Structural Engineer and Deputy Director of Public Works for the City of Fresno where he was responsible for the operation of the Structural Plan Check Division and the 65 member Inspection Division. Rick was appointed to Vice President at W.M. Brooks, Inc. in 1985 and the company became Brooks Ransom Associates in 1993 with Rick assuming the role of President in 1996. He currently manages the business, while maintaining close contact with many clients.
While Rick has done extensive design work in all areas of practice within the firm, he has more recently focused on the seismic study of Grandstands, forensic investigation and reporting, expert witness, and analysis and design for retrofit of Historic Structures. Rick is known by his clients to be the engineer-of-choice for specialized projects and difficult structural systems.
Joshua Moody
Nabih Youseff
Hayley Soderlund
Senior Project Engineer - E-L Construction
Rob Gayle
Associate Vice Chancellor - UC. Berkley, AIA
Ricardo Arevalo
Simpson Strong Tie
Mr. Arevalo is Vice President of Engineering for Simpson Strong-Tie. Originally hired for support, design and development of the Strong-Wall product line, he soon became involved with the research and improvement of many other lateral products. Prior to joining Simpson Strong-Tie, he was principal of his own engineering firm where he provided services in structural design, evaluations, rehabilitation and litigation consultation. His past experience also includes education as a part time instructor for timber design courses at California State Polytechnic University, Pomona. He is the co-author of several articles on multi-tiedown systems and has made numerous technical presentations to organizations on Code changes & light frame topics. He is a graduate of Cal Poly San Luis Obispo and the University of California at Santa Barbara and is a registered Structural and Civil Engineer in California.
Mike Botwin
Cal Poly Emeritus Faculty
Robert H. Desautels
Principal/CEO - ATi Architects & Engineers, PE, LEED AP
Bob Desautels founded ATI in 1989, and currently serves as its CEO.  Today, ATI is a statewide Architecture, Engineering and Design/Build Construction Company, with offices in Danville, Roseville, Redlands and Costa Mesa.  Focused on high-value delivery methods, the firm
provides turn-key integrated A&E design and construction services in highly complex markets including: education, biotech, manufacturing, defense, emergency response, telecommunications and infrastructure. For six years in a row, ATI was named one of the fastest growing business enterprises in the San Francisco bay area.  ATI has also twice been named to the Zweig-White Hot-100 list of A/E firms in the nation.  Prior to founding ATI, Bob was an engineering consultant to the nuclear power industry.  Bob received his Bachelor's degree in ARCE from Cal Poly, SLO, in 1981.  He is an Accredited LEED Professional, a Licensed General Building Contractor, and a Licensed Professional Engineer.  As an owner and developer, Bob actively manages Real Estate investment projects in six different Counties.  Active in his community, he is currently serving as the Chairman of the Board for the San Ramon Chamber of Commerce, and as President-Elect of the Rotary Club of San Ramon, California.
Jake Feldman
Cal Poly ARCE Emeritus Faculty
Jorn Holle
David Lambert

Christopher Manning
Project executive - Overaa Construction
Chris Manning is Project Executive at Overaa Construction, a 102-year-old general contractor based in the East Bay. Chris joined Overaa in 1986 and has over 28 years of experience in the construction industry.  He is an expert in managing large, design build, multi-level projects.  As Project Executive, he oversees various award winning projects including parking structures, historic restorations, educational and industrial facilities.  Chris directs and manages projects for many of Overaa's longstanding private clients.  Under his direction, UC Berkeley Underhill Parking Facility & Athletic Field – a $35 Million, LEED equivalent, 1,000-space, 380,000sf, 4- level parking facility – received the Award of Excellence in Categories II and V for the 2009
International Parking Awards – the highest honors a parking structure can receive.  Chris holds a Bachelor of Science in Construction Management from California Polytechnic State University, San Luis Obispo.  He is a member of the Design Build Institute of America.
David Mar, SE
Principal and Lead Designer - Tipping Mar
Since being named principal and lead designer in 2000, David Mar has continued in the firm's long-standing tradition of well-crafted engineering solutions, while introducing an emphasis on creativity and exploration supported by practical, project-specific research.
David advocates early collaboration with architects and contractors to provide clients with the most cost-effective design solutions possible. Moreover, his focus on high-performance seismic and sustainable design has positioned Tipping Mar at the forefront of the green-building movement. His enthusiasm for innovation has fueled the expansion of his design repertoire from traditional steel, concrete, and wood construction to rammed earth, bamboo, straw bale, timber frame, and structural insulated panels.
David frequently lectures at the engineering departments of the University of California at Berkeley, Stanford University, and the Lean Construction Institute. He has published articles in numerous publications and has received many local and national awards in the areas of new construction, seismic renovation, and sustainable design.
David has practiced structural engineering for more than twenty years, having received his undergraduate and master's degrees from UC Berkeley.
His work and research demonstrate his desire to provide a complete design product that is thoughtfully integrated with the project's environment, accommodating long-term sustainability, seismic conditions, cost, and interdisciplinary design parameters.
Jonathan McMurty, AIA, LEED AP
Associate and Director of Design - Lionakis
Jonathan is an Associate and Director of Design for Higher Education Projects with the firm Lionakis, located in Sacramento, San Francisco, Orange, Modesto and Reno. He is also serving on the Cal Poly ARCE Advisory Council. Jonathan has over 20 years of experience in the
design, production, and construction administration of educational, commercial, and institutional facilities. His creative design abilities result in innovative, quality solutions that encourage learning and education. Jonathan is a LEED® accredited professional and dedicated to implementing sustainable design solutions. Jonathan received his Bachelor of Architecture from Cal Poly in 1988.
Dani Paxson
Steve Pelham, SE, F. SEAOC
President - Barrish Pelham & Associates , INC.
Steve Pelham is president of Barrish Pelham & Associates, Inc. located in Sacramento, California.  Mr. Pelham, who received his B.S. in Architectural Engineering in 1976, does not hesitate to credit Cal Poly as "a great start to his engineering career both personally and professionally. The practice-based education combined with a fantastic alumni network opened many doors." He is a licensed engineer in six states and is certified through the SECB. Mr. Pelham is president-elect of the Structural Engineering Association of California and in the past has served as president for the Applied Technology Council and director for the Field Act Advisory Board.  He is also affiliated with the International Conference of Building Officials, SEAOCC Professional Practice Committee, SEAOCC Existing Buildings Committee and the American Concrete Institute.
Mr. Pelham established an engineering practice in 1981. Mr. Pelham is presently the firm's Chief Executive Officer and also serves as a Principal in charge of numerous large structural and forensic engineering projects.
Mr. Pelham has been employed as a consulting engineer since 1976. He has acted as a project engineer, project manager, and construction administrator for hundreds of successful projects. As a general practitioner his background includes work in concrete, steel, masonry and timber structures. Projects have ranged from new multi-story structures to the seismic retrofitting of registered historic buildings. In addition to new and modernization construction, Mr. Pelham has extensive experience in investigating the cause and origin of property damage claims and structural failures.
Jonathan McMurty, AIA, LEED AP
Associate and Director of Design - Lionakis
Jonathan is an Associate and Director of Design for Higher Education Projects with the firm Lionakis, located in Sacramento, San Francisco, Orange, Modesto and Reno. He is also serving on the Cal Poly ARCE Advisory Council. Jonathan has over 20 years of experience in the
design, production, and construction administration of educational, commercial, and institutional facilities. His creative design abilities result in innovative, quality solutions that encourage learning and education. Jonathan is a LEED® accredited professional and dedicated to implementing sustainable design solutions. Jonathan received his Bachelor of Architecture from Cal Poly in 1988.
Arthur E. Ross, SE, F. SEAOC, F. ASCE
President/CEO - CYS Structural Engineers, INC.
Arthur E. Ross leads a 45-year-old structural engineering firm that provides structural design of new structures, investigation of existing structures, seismic analysis and retrofit, plan checking and peer review to the public and private sector. Art received a B.S. in Architectural Engineering from Cal Poly, San Luis Obispo in 1966 and an M.S. in Civil-Structural Engineering from the University of Washington, Seattle in 1972. He has been very active in professional organizations, taking part on numerous committees, and serving as Board member and President of both the Applied Technology Council (ATC) and the Structural Engineers Association of California (SEAOC). He has been recognized on several occasions for his contributions, including being honored by his peers with the designation of Fellow of the Structural Engineers Association of California and the American Society of Civil Engineers. Art has chaired and served on the Division of the State Architect Advisory Board, is currently an appointed member to the City of Sacramento Fire and Life Safety Board and is a Structural Engineer Member of the SB588 California Community College Alternative Process. He is a licensed structural engineer in California, Nevada and Washington.
Related Content