STRUCTURAL ENGINEERING STUDENTS FOR HUMANITY (SESH)
2017 SESH TRIP RECAP
For our most recent SESH adventures, a group of students visited Kathmandu, Nepal, to help a community devastated by an earthquake. The school in need, The Patan Higher Secondary School, is the second oldest school in Nepal. It was heavily damaged in the 2015 earthquake, and was deemed unsafe to enter. In addition, the Patan Higher Secondary School is a place of history and a beloved monument to the community. Miyamoto Relief is determined to save children's lives from future earthquakes and provide safe schools. The nonprofit, supported by SESH and donors, is partnering with the Government of Nepal's Department of Education to repair and seismically strengthen the Patan Higher Secondary School.  
During our time in Nepal, we were able to kickstart the long process of getting kids a proper educational experience. As a team, we raised over $10,000 for the project, created as-built drawings, organized damage maps, and researched possible retrofit solutions for the Miyamoto team to continue work on. The trip was a large success, and we are now looking for two new leaders to take over and continue the tradition of providing help for communities all over the world.
Please email seshinslo@gmail.com if you have any questions! 
2017 DONATION RECAP
Thank you to all who supported this amazing cause. With everyone's support, we were able to exceed our goal of $10,000, which is a SESH student record. As we wrap up this year's trip, we are excited to look forward to our next adventure, and encourage you to donate for the 2018 SESH trip.
There are two ways to donate:
1. Write a check: Structural Engineering Students for Humanity
2. Click the donate button below, or here, where you can contribute via Credit/Debit Card.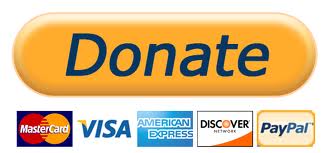 ABOUT US
Structural Engineering Students for Humanity (SESH) is partnering with Miyamoto Relief for 14 days in Nepal during Summer 2017. This year SESH will be comprised of 15 Architectural Engineering students and one faculty advisor from California Polytechnic State University, San Luis Obispo with a collective mission to use engineering knowledge to help communities after disaster.
Nepal is a unique opportunity for students to incorporate learned engineering and construction practices outside of school in a place recently affected by disaster. Our goal is to connect with the Nepali people and communities through the built environment.
Together SESH will be working alongside Miyamoto Global Disaster Relief we will be working on various social impact projects. One of which is The Patan Higher Secondary School, Nepal. This school teaches children from ages 6 to 18 from the surrounding town villages who walk an hour to the grounds every day because they value their education. The Patan Higher Secondary School has been structurally analyzed and ultimately red-taggeded due to the heavy damages sustained from this earthquake, requiring the building to be evacuated. The school has unfortunately remained unoccupied since, resulting in students subjected to a lower quality of learning in temporary structures. With our help, along with the help of Miyamoto, we hope to provide these students a better learning environment that they are in desperate need of. 
ABOUT MIYAMOTO
Miyamoto Global Disaster Relief
, is a 501(c)(3) non-profit organization pioneered by Dr. Kit Miyamoto. Miyamoto Global Disaster Relief works to save lives by encouraging adherence to international building standards in developing countries through public education, technical seminars for builders and demonstration projects. More importantly, their work helps to prevent further structural failures due to a lack of engineering knowledge, improper building practices and substandard materials. Miyamoto Relief was created to improve the structural safety of schools and other buildings and to provide structural engineering assistance to communities hit by disaster. After a disaster, Miyamoto Global Disaster Relief sends teams of engineers to help people and communities begin repairing and rebuilding their lives and livelihoods. Currently, our efforts are directed towards rebuilding and seismically strengthening schools in Haiti and Nepal.
CHECK US OUT

To learn more about Miyamoto Global Disaster Relief, please visit their website.
To learn more about SESH, please visit our facebook page.
Related Content