STRUCTURAL ENGINEERING STUDENTS FOR HUMANITY (SESH)
ACCEPTING APPLICATIONS FOR 2017 SESH TRIP
We are beginning to prepare for the 2017 SESH trip and we are now accepting applications for the 2017 trip to Kathmandu, Nepal. The applications are due Friday, May 26th, 2017 at 5:00 PM. 
Decisions will be made by Monday, May 29th, 2017.
The dates for the 2017 trip will be August 28th through September 9th, 2017. Please be sure that you are available for the dates of the trip before applying.
Please email seshinslo@gmail.com if you have any questions! 
Please click here to download the application for the 2017 Trip!
DONATE TO OUR CAUSE
We Need Your Help! Each member of the travel group will be contributing about $1,700 of their own resources for a flight, lodging, food and immunizations. But, we need to raise an additional $10,000 in support, that will go towards the seismic rehabilitation of the Shree Shanti Niketan School. Regardless of whether or not you are able to support at this time, we appreciate your time and consideration.
There are two ways to donate:
1. Write a check: Structural Engineering Students for Humanity (SESH)
Send the check to:
Tia DeHarpport
804 Meinecke Avenue
San Luis Obispo, CA 93405
2. Click the donate button below, or here, where you can contribute via Credit/Debit Card.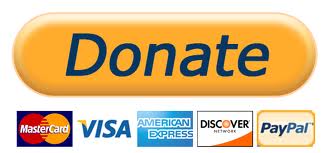 ABOUT US
Structural Engineering Students for Humanity (SESH) is partnering with Miyamoto Relief for 14 days in Nepal during Summer 2017. This year SESH will be comprised of 15 Architectural Engineering students and one faculty advisor from California Polytechnic State University, San Luis Obispo with a collective mission to use engineering knowledge to help communities after disaster.
Nepal is a unique opportunity for students to incorporate learned engineering and construction practices outside of school in a place recently affected by disaster. Our goal is to connect with the Nepali people and communities through the built environment.
Together SESH will be working alongside Miyamoto Global Disaster Relief we will be working on various social impact projects. One of which is the Shree Shanti Niketan School in Kavre, Nepal. This school teaches children from ages 6 to 18 from the surrounding town villages who walk an hour to the grounds every day because they value their education. The Shree Shanti Niketan School has been structurally analyzed by Miyamoto engineers and have determined it is a green-tagged building which did not sustain heavy damage in this earthquake. However, the weak structural system will likely collapse in the next earthquake.
ABOUT MIYAMOTO
Miyamoto Global Disaster Relief
, is a 501(c)(3) non-profit organization pioneered by Dr. Kit Miyamoto. Miyamoto Global Disaster Relief works to save lives by encouraging adherence to international building standards in developing countries through public education, technical seminars for builders and demonstration projects. More importantly, their work helps to prevent further structural failures due to a lack of engineering knowledge, improper building practices and substandard materials. Miyamoto Relief was created to improve the structural safety of schools and other buildings and to provide structural engineering assistance to communities hit by disaster. After a disaster, Miyamoto Global Disaster Relief sends teams of engineers to help people and communities begin repairing and rebuilding their lives and livelihoods. Currently, our efforts are directed towards rebuilding and seismically strengthening schools in Haiti and Nepal.
CHECK US OUT

To learn more about Miyamoto Global Disaster Relief, please visit their website.
To learn more about SESH, please visit our facebook page.
Related Content